Image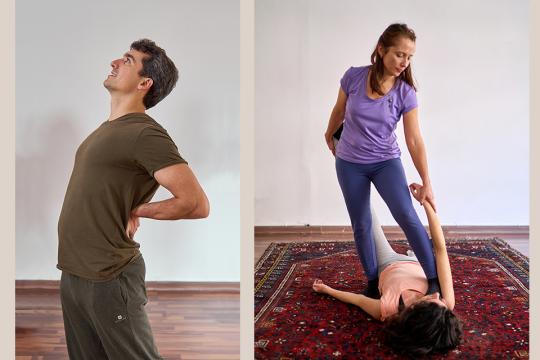 Benefit from a nurturing afternoon of balance and harmony with Breema bodywork, Self-Breema exercises, and the Nine Principles of Harmony. 
• Breema Bodywork Workshop 1-4 pm
   $40 if paid by July 22, $50 thereafter.
Learning and practicing Breema bodywork, Self-Breema exercises, and the Nine Principles of Harmony, we learn to move, think, and feel in a new yet totally natural way. Breema helps your mind to be clearer, your feelings to be calmer and more supportive, and your body to be more relaxed, flexible, and vital.
Breema is about coming to a tangible and direct experience of your essential self. It's a practical, down-to-earth approach to being present that can bring more meaning and understanding to your life.
For more information please contact the Breema Center: 510-428-0937 or center@breema.com
Please wear comfortable long pants and socks. No fragrances, please. We will follow all current COVID guidelines.
3 CE hours available for massage therapists and bodyworkers, nurses, LMFTs, LCSWs, LPCCs, and LEPs. $10 fee for processing

.
Instructors
Breema Center staff
Angela has been a professional counselor since 1991 and a Breema practitioner since 1998. She specializes in holistic behavioral therapy with groups, families, individuals, as well as education, training, and clinical supervision for therapists. 
Treating people with co-occurring mental health & emotional imbalances, addictions,  and relational/ behavioral health issues, has been the primary focus of her work for the past 25 years,  as well as incorporating wellness practices via the body...
Ariadne is a Somatic Psychotherapist, with a private practice in the Rockridge area of Oakland. 
Her therapeutic style has been most informed by the practice and personal study of both Breema Bodywork® and Formative Psychology®. Breema supports using body-mind connection to begin to come out of unconscious and reactive movement through life, and instead live with more choice, availability, and an inner authority with which we can to respond to life. Formative Psychology has supported her...
Schedule