Image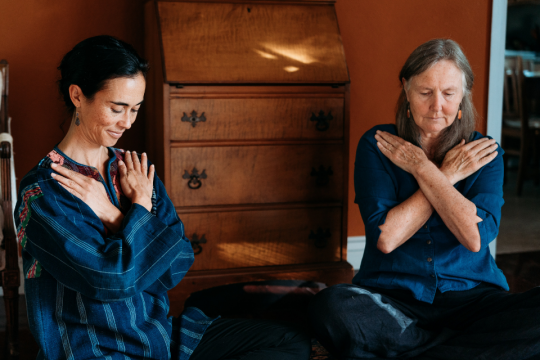 This online event begins at 10:00am PST, 1:00pm EST, 19:00 CET, 20:00 IST.
Because this is an online event and accessible from anywhere in the world, please adjust the time for the start of the event according to your time zone. No charge.

Gratitude Opens The Heart 
Every Self-Breema exercise is a door that opens into the present moment. 
By working with the Breema principles as we practice Self-Breema, we simplify and purify the activity of the mind and feelings, inviting a higher level of consciousness that is less mechanical and more purposeful to participate in the body's movements.
Our gratitude becomes a part of the warmth and beauty of life that nurtures us and everyone around us.
Need help with Zoom? Click breema.com/zoomhelp
Instructors

Breema Center staff
Breema Clinic practitioner
Birthe Kaarsholm RSMT, CMT is a staff instructor at the Breema Center in Oakland, California where she has taught and practiced Breema since year 2000. She is a Registered Somatic movement therapist and a certified Body-Mind Centering® practitioner and Laban/Bartenieff Movement Analyst®. With a life-long interest in working with the body, including physical theater, Body-Mind Centering and movement therapy, Breema's approach to seeing the body as a vehicle to raise our level of...
I started learning Breema in 1999 and became a practitioner in 2004. I'm interested in movement and in using the body as an aid to being present and raising my level of consciousness. Breema supports me in this. I also work with Qigong, Tai Chi, Taktil massage and Reconnective Healing.

Ulf Bräutigam lives near Örebro in Sweden. He studied Breema in Oakland, CA and has taught Breema since 2009.
Schedule