Image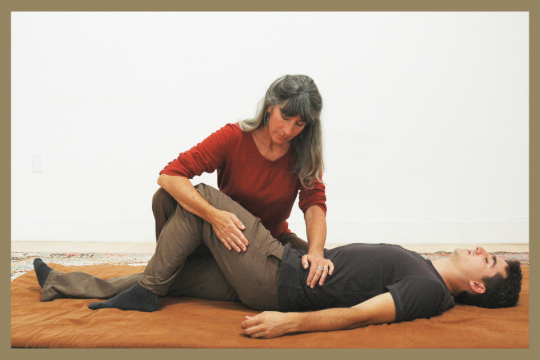 Breema: The Art of Being Present
Breema: The Art of Being Present 
Breema supports the body's vitality, increases the availability of the mind, and nurtures our true feelings. The movements range from energetic and playful to calm and relaxing. Practicing Breema provides a way to balance whatever state we find ourselves in. The practice can help us overcome lethargy by increasing our energy, or relieve stress by releasing tension.
On a more essential level, as our body, mind, and feelings work together with the aim of participating fully in the movements, we may experience a deep sense of being present, a new way of relating to ourselves and everything around us, and a glimpse of the potential and purpose of being human.
This workshop is a wonderful opportunity for movement enthusiasts, bodyworkers, dancers, psychotherapists and anyone interested in the art of being present and a deeper understanding of life that supports harmony and wholeness in themselves and others. 
Weekend workshop
The weekend workshop will include an experiential exploration of the Nine Principles of Harmony and how they can be applied in any activity or situation. We will work with Breema bodywork and Self-Breema exercises to experience a more receptive mind, supportive feelings, and a vital body. 

No prior experience of Breema is needed.

We follow current Covid regulations.
Date & Time:
Friday, 4th March 2022: 16:00-19:00
Saturday, 5th March 2022: 10:00-13:00 and 15:00-18:00
Sunday, 6th March 2022: 10:00-13:00
Price:
Full workshop: 240 €
Partial attendance available. Contact Aron Saltiel for details.
Registration: 
Aron Saltiel: aron.saltiel@gmx.at
Tel: +43 650 2255 906
Instructors