Image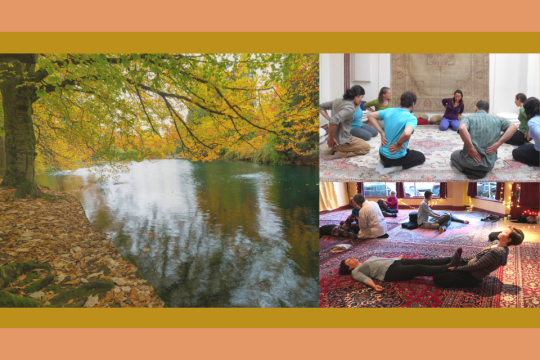 ---
Breema is based on a profound understanding of the principles that govern the entire universe and everything in it. Learn and practice simple Breema partner sequences and Self-Breema exercises that introduce us to an entirely new and different way of moving and relating, and provide access to new dimensions of physical, mental, and emotional health and balance. Integrating the Nine Principles of Harmony into our practice throughout the weekend gives us an opportunity to benefit when bringing them to the activities of daily life. Beginners are welcome.
Schedule
FREE EXPERIENCE BREEMA EVENING FRIDAY, December 2
WORKSHOP SATURDAY, December 3 AND SUNDAY, December 4
Saturday 9:30am–12:30pm & 2:30pm–5:30pm 
Sunday 9:30am–12:30pm & 2pm–4:30pm
Cost
$295 ($245 if paid before 11/10)
CE
13.5 CE hours available for massage practitioners and bodyworkers
For information on CEU please call Steve 541-914-4162 or email breemaworkshops@gmail.com
Register
Call Steve at 541-914-4162 for more information or email breemaworkshops@gmail.com.