Image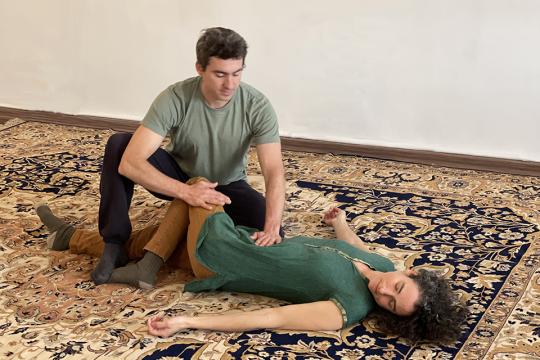 This is our thirteenth year offering this international intensive in Spain which, along with the intensives in Bühl-Baden (Germany) and Graz (Austria), is one of the three most important Breema intensives in Europe. We have international instructors coming from the Breema Center, from other areas of the USA, and from other parts of Spain and Europe joining us for this intensive, in addition to Salena and Felipe, directors of the Harmonious Life Center. The Harmonious Life Center is in charge of organizing this event in tandem with the Breema Center.
We get more and more national and international participants every year! Everyone is welcome, whether or not you have done Breema before, or have been one of our clients or students in years past.
The aim of the intensive is to be able to experience mutual support, the art of being present, and the Breema philosophy, while doing both the Breema bodywork and Self-Breema exercises.
There will be translation from Spanish to English.
Early enrollment is recommended and registration is already open. Save your spot!
Start date: Thursday May – 10:00
End date:  Monday May 20 – 18:00
It is possible to come on specific days if you can't take the whole intensive.
Prices for 2024  (accommodations and meals are not included ) 
Total price:  510€
Early Bird Price 1:   410€ before 12/04/2023
Early Bird Price 2:   455€ before  2/2/2024
Practitioner / Instructor Price:  240€
Price per specific days:
1 day: € 140  before 02/02/2024: 240 €
2 days: € 265  before 02/02/2024:  265€
3 days: € 360   before 02/02/2024: 360€
4 days: € 420:   before 02/02/2024  395€
This year the Intensive will be held in our Center in Barcelona, on Viladomat 291 5-1 08029 Barcelona. We will give you more information regarding possible boarding options after you register.
More information and to register: 
93 4949709 o 644005520  •  info@harmoniouslife.es
www.harmoniouslife.es 
Instructors